Current Version: 6.0.3
Download size: 65.9 MB.
1. Close the Biosoftworld Medical Scheduler and all client workstations. Install the Update first on your server by double clicking on the downloaded SchedulerUpdate.exe and start the program at least one time! Update client workstations after that.
2. The Microsoft .NET 4.5.2 Framework is required for 6.x versions of Scheduler. While it is pre-installed on most modern operating systems (Win 7, 8.1, 10), our installer will advise you if it cannot find the Microsoft .NET 4.5.2 Framework and provide download links.
3. This package contains the Biosoftworld Medical Scheduler Update Installer. We encourage you to install this new release so you can take full advantage of our most recent updates.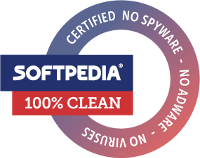 IMPORTANT NOTICE: Microsoft has implemented the SmartScreen Filter in its latest OS. Unfortunately SmartScreen filter shows the same warning message for almost all 3rd party programs which are downloaded from Internet. Additionally most Antivirus companies goes too far with their Virus/Trojan protection, and in many times they classify completely legit software as Virus/Trojan infection. However our installer and executable are digitally signed with a COMODO certificate 100% Clean, which means it does not contain any form of malware, spyware, viruses, trojans and backdoors. You can safely disable, before download and installation, any tool that causes problems.
Important Changes for 6.x versions!
1. Advance database engine.
2. Cloud Edition.
3. Improvements in security.
4. Improvements in SQL Server connection module.
5. New Libraries.
6. New Diagram flow module.
7. New faster code database with ICD-10 2019 codes.
8. Minor bug fixes.
...and many more....