Biosoftworld Medical Scheduler - Requirements and installation
Upon purchase you do not need to uninstall the trial installation (if you are using the latest version). Just use the license key that is emailed to you in order to turn the trial edition to registered.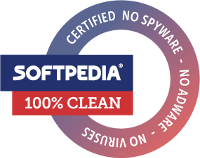 IMPORTANT NOTICE: Microsoft has implemented the SmartScreen Filter in its latest OS. Unfortunately SmartScreen filter shows the same warning message for almost all 3rd party programs which are downloaded from Internet. Additionally most Antivirus companies goes too far with their Virus/Trojan protection, and in many times they classify completely legit software as Virus/Trojan infection. However our installer and executable are digitally signed with a COMODO certificate 100% Clean, which means it does not contain any form of malware, spyware, viruses, trojans and backdoors. You can safely disable, before download and installation, any tool that causes problems.