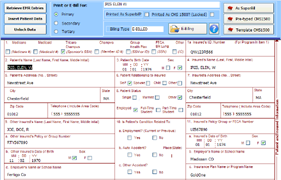 Medical Office One. A HIPAA Compliant - NPI Compliant and feature-rich medical billing software package. Fast and easy-to-use, it allows creation of the new CMS 1500 02/12 or UB-04 claims.
Provides full customization, excellent reporting features and points of integration with popular software packages including: Microsoft Word, Excel & Outlook. Data for claims can be entered directly or can be retrieved for the Electronic Medical Records portion of software. Print the CMS 1500 and UB-04 Form, or send claims electronically to clearinghouses.
Medical Office One provides QuickBooks® integration, an advance SOAP Notes module and a powerfull chart generator. You can create additional databases for unlimited providers - practices! and handle all from the same interface. Start a successful medical billing from home business.Handle with one software package billing and clinical side of your health-care practice. A powerfull CMS 1500 Form Filler or UB-04 Form Filler.
This medical billing software and electronic medical records was designed to be user friendly, eye-pleasing, and easy to navigate and networked. You can tailor terminology to meet your needs in almost any application combo box. Our electronic medical record software lets you view or attach scanned documents, images (like ultrasound or ECG) and PDF's directly from the main screen, even. Patient data are also organized into tabs on the main screen so you can quickly find what you need without time consuming searching through the system. Store patient photos, medical images, insurance cards, sounds and video using the scanning and attachment to patient features. Generate eye-catching statistic charts.
Important Notice:
Medical Office One is replaced from our flagship product Biosoftworld Medical Scheduler which means customers will no longer be able to buy this product and support are no longer available! Current customers can migrate to Biosoftworld Medical Scheduler without any cost. Please contact us for details.
Download Biosoftworld Medical Scheduler Free 30-day Trial!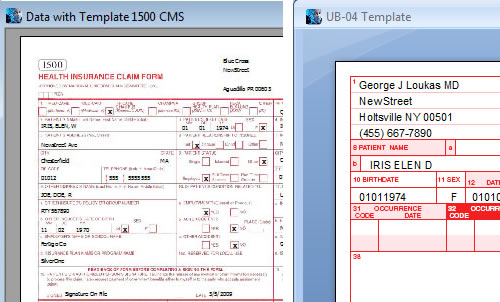 Medical Office One efficiently and easily manages every aspect of a professional medical office operation, including:
• Doctor and practice information
• Patient information. S.O.A.P Notes Module.
• Paper or electronic billing of the CMS 1500 (02/12) and UB-04 claim forms.
• Appointment scheduling
• Patient payments. QuickBooks® integration
• Statements
• Complete reports. Chart generator.
• HIPAA rules
---
Main Features List
---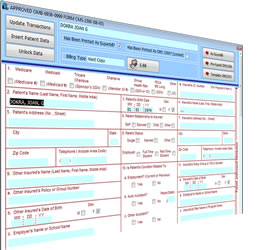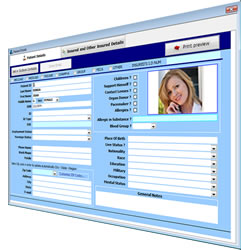 EMR Features.
SOAP Notes generator.
Dual Database Engine with SQL Server and Microsoft Access.
Scan Module.
Medical and Billing Chart generator.
QuickBooks® integration.
Import functions.
Directly fill CMS-1500 (02/12) and UB-04 forms. Track and Insert payments.

CMS 1500 Form Filler, UB-04 Form Filler

Batch E-billing with "print image" style files.

Create patient statements quickly and easily

Very easy network setup for unlimited users and practices.
HIPAA compliant security features.

NPI Compliant.

Appointment Module with MS Outlook Integration

ICD-9-CM Diagnosis Codes.
ICD-10-CM Diagnosis Codes
File attachments to patients!
Prescription Writer.
Customizable templates for reports.
Convert Reports to PDF.
Attach PDF to Patient.
Photo and Medical Image management.
Analyzing or publishing reports with Microsoft Excel or Microsoft Word.
Data retrieval by numerous search criteria!!
Full customizable terms and values in list boxes.
Automated updates.
Windows 8 ready!
---
Screenshots..
---