Cloud-based access with Virtual Desktop Infrastructure (VDI).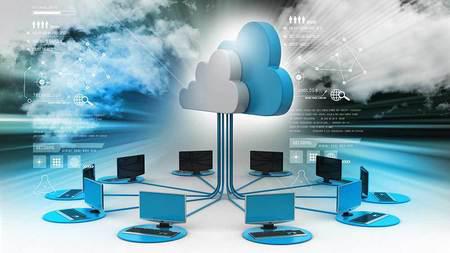 Biosoftworld Medical Scheduler can also run from cloud using a virtual desktop. You can perform all of your tasks from any computer with internet connection. Access your familiar Windows desktop and applications from anywhere on any device. Our virtual desktops from our partner Apps4Rent

are provisioned from the latest server setups in Tier-1 data centers in New York, offering more than sufficient computing power to the end-users.
A Virtual Desktop (Hosted VDI) represents a merging of the traditional functions of a desktop computer with the benefits of the cloud. Virtual desktops simplified the use and administration, maintained high standards for end-user experience, improved the security and backup of data, and fully met the compliance standards.
Our cloud infrastarcture offers several different virtual desktop setups, so you are sure to find one that fits your needs. Whether you are a small medical office or larger medical practice, Cloud can support your needs for a reliable, scalable and affordable hosted virtual desktop infrastructure.
Order now a virtual descktop! Install Biosoftworld Medical Scheduler and start to work from anywhere on any device! Licensing of Scheduler is separate from virtual desktop. You should slways buy an appropriate number of licenses in order to install Biosoftworld Medical Scheduler in your virtual desktop's. See Biosoftworld Medical Scheduler features.

Starting at $24.95/month, fully managed virtual desktops from our partner Apps4Rent

come with a choice of virtualization technologies from Microsoft. Look and feel of Windows 10 dedicated with self-installation of applications, secure and reliable infrastructure, daily backups, and 24/7 expert support support by phone, email, and chat. Apps4Rent service is backed by extensive experience in hosting critical business software applications in the Cloud for over 10,000 clients in more than 50 countries. Guaranteed 99.9% uptime and security from SAS 70 Type II certified data centers in New York and New Jersey. If your employees need access to their familar Windows desktop and applications from anywhere on any device, then virtual desktops from Apps4Rent are a perfect fit for your organization. Take a 15-day risk-free trial now!
Convenience: Access your favorite applications from anywhere anytime. Install Biosoftworld Medical Scheduler and start to work!

Flexibility: Pay on a month-to-month basis without signing any contract. Add/remove users anytime based on your requirement.

Mobility: Access Virtual Desktop via browser on PCs/Macs, laptops, Android/iOS devices, notebooks, tablets, slates, or smartphones.

Savings: Save money on hardware costs by making your existing PCs/laptops works as good as latest devices.

Freedom: Free your internal servers and physical infrastructure. Don't worry about software updates and support required to maintain the desktops.
Order now a virtual descktop! Install Biosoftworld Medical Scheduler and start to work! Licensing of Scheduler is separate from virtual desktop. You should always buy an appropriate number of licenses in order to install Biosoftworld Medical Scheduler in your virtual desktop's