Cloud-based access with Virtual Desktop Infrastructure (VDI).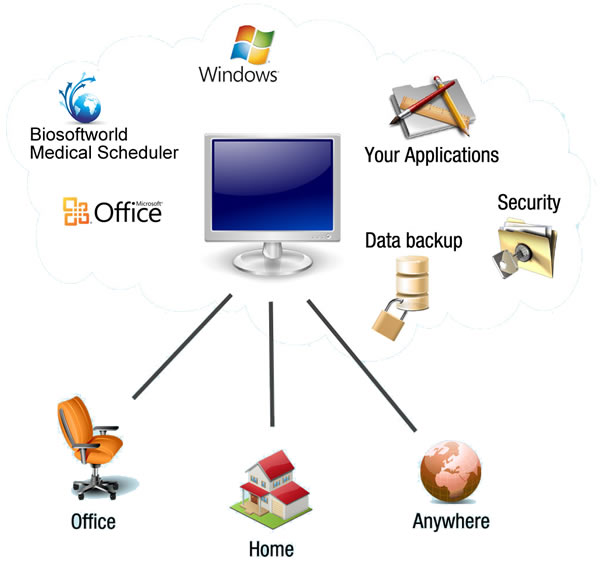 Biosoftworld Medical Scheduler can run from cloud using a virtual desktop. You can perform all of your tasks from any computer with internet connection. Our virtual desktops are provisioned from the latest server setups in Tier-1 data centers in New York, offering more than sufficient computing power to the end-users.
A Virtual Desktop (Hosted VDI) represents a merging of the traditional functions of a desktop computer with the benefits of the cloud. Virtual desktops simplified the use and administration, maintained high standards for end-user experience, improved the security and backup of data, and fully met the compliance standards.
Our cloud infrastarcture offers several different virtual desktop setups, so you are sure to find one that fits your needs. Whether you are a small medical office or larger medical practice, Cloud can support your needs for a reliable, scalable and affordable hosted virtual desktop infrastructure.
Biosoftworld Medical Scheduler Features